Look, you can use low tech to sell hi tech
Wednesday, January 28, 2015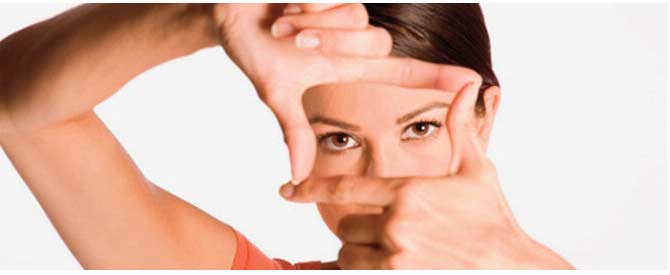 The View Master is one of those old technologies everybody still loves, so my company Reality2 used it to market our client SNL's web-based software service. This mailing program recently won a top award in an international competition. So it not only got the attention of prospective customers for SNL, it made the global direct response industry take notice. It's interesting how nostalgic low-tech can strike such a responsive cord even for a product based on cutting-edge digital technology.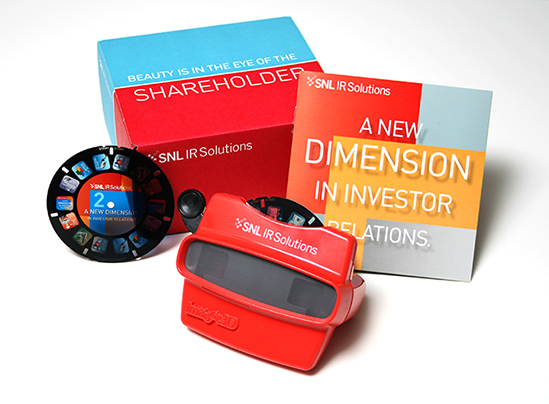 Our colorful direct mail package went to execs at public companies who couldn't resist: they had to open it and click through the contents. The kit included a View Master, two cardboard reels with the SNL benefit story told visually, and a brochure.
As you know, the View Master makes things look three-dimensional, so we themed the promotion "A new dimension in Investor Relations."
Using symbolic visuals and simple headlines, we showed all the ways SNL's all-in-one online IR solution is better than other offerings, making it easier for public companies to comply with requirements for shareholder communications and corporate governance.
We created a matching ad and micro-site (landing page) that took people through the key benefits interactively, and included a 3-D TV offer.
In a time of email overload and spam fatigue, we find that provocative, intriguing and well designed direct mail can break through the clutter. When you are targeting a relatively small list of prime prospects, it often pays to send a "cool thing" integrated with a concept (this is called "dimensional" direct mail). This campaign clicked with a tough crowd and translated into sales.
See case study
By Farida Fotouhi