Sign #2 that your company's message is obsolete and it's time to reposition.
Friday, December 25, 2015
Your prospects have different priorities. Or more choices. Price and cost savings may be a bigger issue than they were before, which means value-added selling is a key to differentiation. Or, your old market is shrinking. You're shifting into new segments with a whole new set of needs.
But we don't need to tell you this. This is what being in business is like these days. You blink and your markets have moved, changed or disappeared. So you go through contortions and you adapt the new realities. Constantly.
What you may forget in all the haste is to keep your marketing programs relevant as you sprint through the hurdles. It's understandable: you don't have the time to keep your messages evolving at the speed required to keep up with your targets.
But doing this is critical. If all the improvements you make are not communicated clearly and often, many of your efforts to please your customers will be wasted.
Review the way you're positioning your company and products on an ongoing basis and adapt it to the new realities. Repositioning is not a one-time thing. It's an every day thing!
---
Case study: Steril-Aire
All of Steril-Aire's UVC for HVAC technology is basically the same, but we've positioned it to appeal to different audiences: healthcare, business facilities, schools and others. Elements we've created include microsites, brochures, ads and trade show components. Result: Sales teams are generating more business in every U.S. region.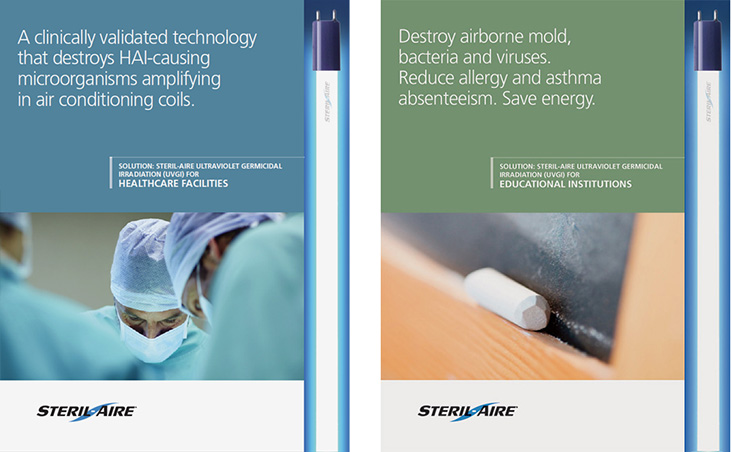 See other examples of Steril-Aire's marketing program
By Farida Fotouhi